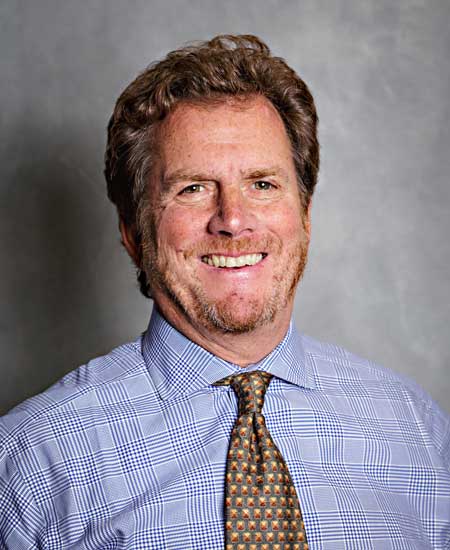 Charles "Chip" Norton Jr.
President & Owner
Charles "Chip" Norton Jr. is the Managing Director of Franklin Realty Advisors LLC, a regional real estate development, commercial property management, and advisory firm headquartered in Wellesley. The Wellesley native has been in the real estate industry since 1983 and is best known for his keen expertise in developing public/private partnerships and historic preservation projects.
After graduating with Business Administration and Communication degrees from the University of New Hampshire in 1977, Norton founded the Carisbrooke Construction Company and Homes/Newton Realty Trust with the goal of redeveloping historical residential properties in the Boston area. In 2000, Norton founded Franklin Realty Advisors, which since its inception has developed, acquired, and managed over $1 billion of real estate projects across the country.
Norton's most significant projects in Central Massachusetts include Worcester's Mercantile Center, the Worcester Business Center, and the Southbridge Innovation Center. The Mercantile Center redevelopment in the heart of downtown Worcester has transformed a previously underutilized space into a place to live, work, and play through attracting new tenants and revitalizing the space by creating large community areas and making major improvements to the property's garage. Mr. Norton is the property manager.
Thomas J. Doherty
Finance
Thomas J. Doherty attended Bentley College upon completion of his military service in 1977, receiving numerous awards for academic excellence and a Bachelor of Science Degree in 1981. For four years Mr. Doherty was employed as a Certified Public Accountant with Laventhal & Horwath where he represented Fortune 500 companies as well as major real estate developers and syndicators. Since joining Franklin Realty Advisors, Inc. Mr. Doherty has managed the tax and financial affairs for numerous real estate entities, including Fortune 100 companies and governmental authorities, and has been responsible for all accounting functions with a primary focus on development and management accounting and real estate tax strategies. Mr. Doherty has designed and implemented a software package specifically geared toward development and property management accounting for commercial property.
Ronald M. Recchino
Property Management
Ronald M. Recchino is a member of the Institute of Real Estate Management and Building Owners and Managers has 20 years of experience in commercial property management. He has worked for such well known companies as Hines Industrial as Senior Property Manager of a portfolio of 600,000 square feet of office buildings and a 460 car garage; Diamond Heritage Properties, Inc. as Senior Property Manager overseeing 500,000 square feet of office buildings in New York, New Hampshire and Massachusetts; and Forest City Enterprises as a general manager where he was responsible for a 400,000 square foot biotechnology/ commercial office park in Cambridge, Massachusetts. Mr. Recchino oversees the management of 1,250,000 square feet of office and industrial buildings for the firm.